This is a Sponsored post written by me on behalf of Kmart. All opinions are 100% mine.
One of my hobbies is fishing; it is one of my diversions that make me feel glad after all those stressful workloads. I remember the time I had it was with my sweetheart because we had it as our date! I am thinking that next time we will go on fishing; we'll have to let our kids join in. That is the reason why I am searching for my kid's own fishing rod.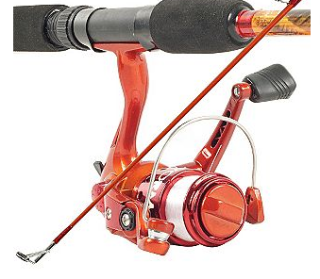 Good thing I found this Kmart store that offers a good program for everyone through a free layaway mode. Amazing, because they have items for fishing and their method is easier than other retailers like Best Buy, Walmart and others. I just need to complete four easy steps and I can pick up my item after my last payment. Since the holiday is near, Kmart's Big Layaway Giveaway is their approach because they know that people are busy looking for their holiday gifts. It is being offered until 11/17/12 so there's no need for us to be in a hurry. But what if I'll tell you that you can win great through this program, will you not be in a hurry? You heard it right, we will have a chance to enter a sweepstakes and win different prizes. Like me, you also hope for that right? Well, I guess it's time to pick out the best fishing item now!